Hypervision Surgical continues to attract new talent and welcomes its latest intern.
Cameron Dockerill is a final-year MRC DTP PhD student at King's College London. His PhD project focuses on developing novel ultrasound technologies for the non-invasive estimation of cardiac pressures.
In 2018 Cameron graduated from King's College London with a BSc in Medical Physiology before working for 2 years at the Cardiovascular Clinical Research Facility, University of Oxford. Here, Cameron worked on several clinical imaging studies, including leading a UK stress echocardiography study across 31 NHS hospitals.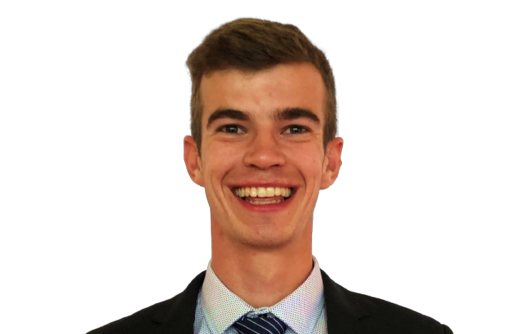 At Hypervision Surgical, Cameron will focus on delivering a GLP-compliant in-vivo study towards FDA clearance of the company's hyperspectral imaging system.
Hypervision Surgical are pushing the boundaries of surgery with their hyperspectral imaging system. I am passionate about harnessing technology to improve patient outcomes, so I am thrilled to have the opportunity to work with this exciting team.

— Cameron Dockerill
We are delighted to have Cameron join us for a 3-month internship, supported by the Medical Research Council and King's College London. Together, we are eager to collaborate and harness his skills to deliver a GLP-compliant study, advancing us closer to obtaining FDA clearance for our first product.

— Michael Ebner, CEO of Hypervision Surgical